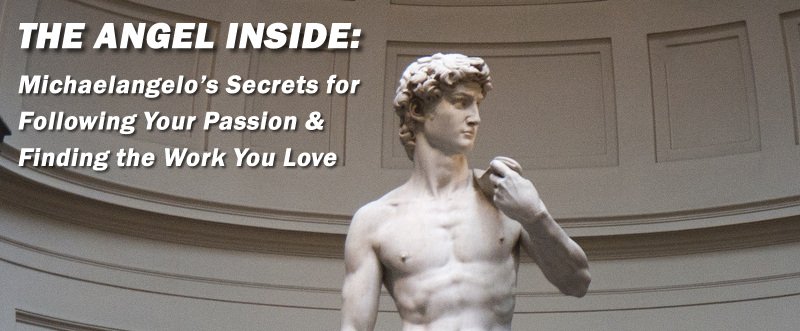 Creating an extraordinary life is similar to the way in which a sculptor carves a beautiful statue out of a solid block of marble. So says author Chris Widener in his parable, The Angel Inside: Michaelangelo's Secrets for Following Your Passion & Finding the Work You Love.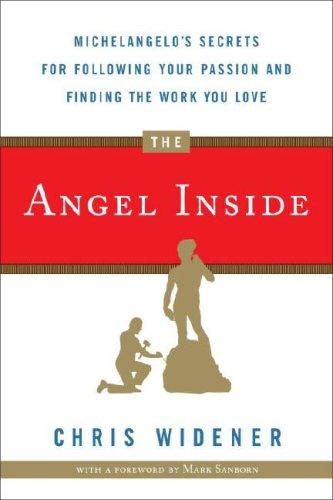 In this highly engaging book, the main character, Tom Cook, is nearing the end of a two-week trip to Europe, where he hoped to find direction, joy and inspiration for his life. His hope of making some thoughtful decisions about his future was fading fast as he sat on a bench in a bustling plaza in the city of Florence, Italy – home of great romance, art, food and wine. Respite his glorious surroundings, he was weary – tired of life, tired of searching for meaning and direction, like many of us.
In the midst of his "pity party," Tom is approached by an enigmatic old stranger, who claims to have some intuition about the challenges Tom faces. Despite his misgivings, Tom follows the old man on an adventure through the heart of Florence. Their first stop is the Galleria dell'Acadamia, the museum that houses Michaelangelo's famous Il Gigante – his remarkably lifelike statue of David. There, he challenges Tom to look closely and deeply at this beautiful work of art, to discern what lessons it may teach him. Next, this energetic stranger leads Tom to a nearby studio, where he witnesses students at different stages of creating their own marble sculptures. Once again, he encourages Tom to closely observe what the students are doing, and what that means to Tom and his life.
Timeless principles of successful living
As this adventure unfolds, the old man shares timeless wisdom about successful living with the visitor – which he calls "releasing the Angel inside" – all wrapped up in the story of Michelangelo and the process of carving such a priceless piece of art.
For example, before we even begin to carve and sculpt our lives, the stranger teaches that we must invest time in planning and preparation – something that ordinary people seldom do:
"Many young people, and older people too for that matter, do not do enough planning, preparation, and investigation about what they want their lives to become. They either drift through life and allow circumstances to push them to and fro, or they make rash, ill-conceived plans, then move too quickly, realizing too late that they have made a mistake, and a very bad one at that," he cautions.
Four steps toward an extraordinary life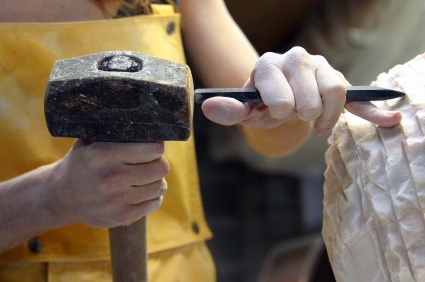 According to the stranger, if we want to live an extraordinary life, we must all pass through a progression of four steps that mirror the process of converting a block of granite into a beautiful sculpture:
1. Chip away what doesn't belong: "Every person has parts of them that simply must go. If those parts stay, you might never reveal the Angel Inside. If we are going to create a life of power and beauty, we must allow ourselves to go through the processes that chip away at all of the parts of us that hide our true selves."
 2. Sculpt our lives and give them form through the people we associate with and the information we take in: "Sculpting is the fine art of slowly and delicately revealing the form and beauty of the piece. We are a product of the things that we allow to shape and influence our lives. Everything and everyone that we interact with will shape and mold the person we become. This includes both what we choose to involve ourselves with, as well as what we choose not to involve ourselves with."
 3. Allow the rough spots of our lives to be sanded away through adversity and suffering: "Sanding represents those times in our lives when seemingly negative circumstances surround us. It is when things grate against us… Almost all people of significance and accomplishment have experienced tremendous adversity or suffering in their past. Those times of suffering are what give us substance, and our lives meaning. Those trials are what keep us humble and appreciative when we finally succeed. They keep us from seeking simple answers about life, because there are none…. Every negative situation can bring a positive outcome if we look for it. Those who are successful are those who can turn adversity into achievement."
4. We ready to be polished and let our power and beauty show in all their glory: "Polishing represents the part of life that makes us look good. It is when we let the world see how beautiful we are. It is when we get to 'shine,' so to speak. It is when our Angel stands before the earth in its full glory—when we are seen by the world around us in all of our beauty and power."
Reframing adversity
Step 3 was especially meaningful to me, because I've gone through a period of adversity during the last several years, including a job loss (followed by a new job that pays significantly less but is located much closer to home), the daily challenges of dealing with an adult autistic son who lives with my wife and I, plus an ill-fated partnership with an overseas website that resulted in the loss of my flagship website, InnovationTools.com earlier this year. Widener's advice gave me renewed hope to keep working at my plans, confident that if I remain committed to excellence in my values and my work, I will ultimately succeed!
Be patient when it comes to personal growth
Through the voice of the old man, Widener encourages us be patient with the process of personal growth. We all want to be successful – tomorrow – but that's not the way the world works:
"Every stage is a proving ground. Only after we have mastered each stage are we given the opportunity to move forward. It takes time at each stage to build a foundation for future success, to learn the lessons that we must learn and to develop the skills that we will need for the future. All the while, however, we are passionately pursuing what we love and preparing ourselves for greatness in the years to come."
Your brain – a work of art? Yes, indeed!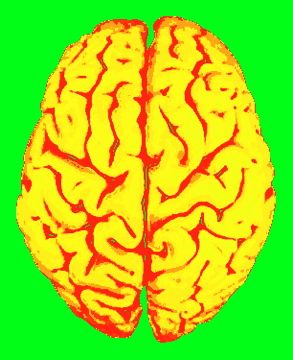 Through this artfully crafted parable, the author also recommends that we look at our human mind to be the ultimate work of art – because it has such amazing potential to shape what we will become and believe.  I've always been focused on creativity and helping my readers to release and apply it in their lives, but I've never seen my marvelous brain from this elevated perspective – that of a work of art. I love this analogy!
The Angel Inside is an awesome book that will inspire and challenge you to live a remarkable life by focusing on timeless principles of successful living. I highly recommend it!