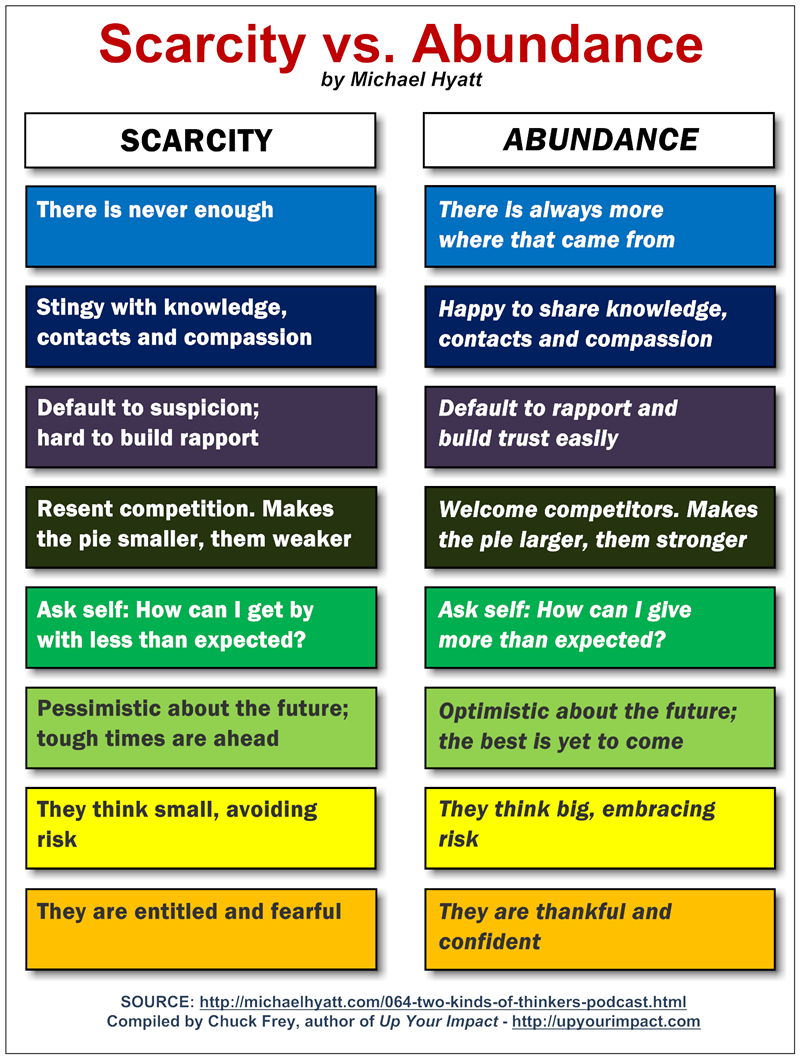 Michael Hyatt, a blogger I greatly respect and admire who writes about personal leadership, recently published a podcast that compares the mindsets of scarcity and abundance, including the 8 characteristics of each.
As published in his blog, these two ways of thinking were treated as separate lists of bullet points, which makes it hard to compare them side-by-side. To help you see the differences more clearly, I created this infographic. Please click on it to view or download a PDF version of it.
Which kind of thinker are you?
If you tend toward scarcity thinking (and many of us do), it's time to become more intentional about your thinking. Move more in the direction of abundant thinking. Abundance is all around you. You just need to take off your blinders to see it. By doing so, your life and your outlook will be transformed, in all roles of your life. As Michael so eloquently puts it:
"If you change your thinking, you will change your actions. And if you change your actions, you will change your outcomes. And if you change your outcomes, you will change your life. It is that simple."