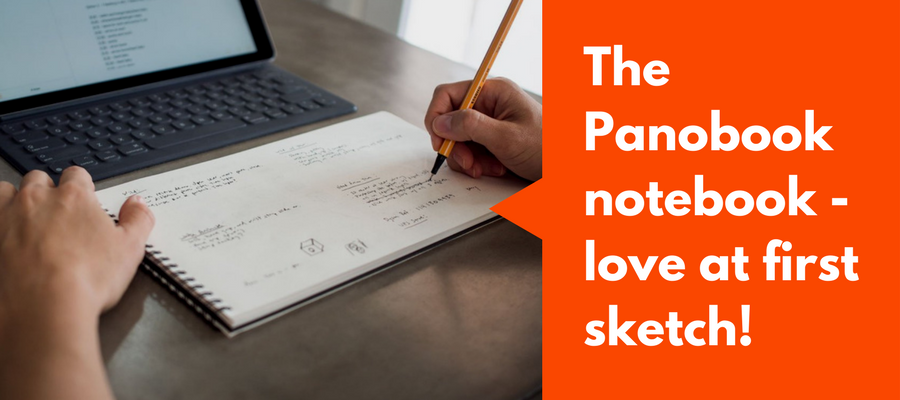 Is it possible to fall in love with a notebook? Because I really love writing and drawing in my new Panobook, a panoramic notebook that offers an expansive landscape format for my ideas.
As a lifelong fan of tools for capturing and exploring ideas, it takes a lot to impress me – especially when it comes to notebooks. That's what makes the Panobook so special: it's a simple idea – a horizontal notebook – beautifully executed. Its landscape layout provides plenty of room for diagramming processes, combining sketches and notes on a single page, engaging in lateral thinking and much more.
High quality in a unique, creative format
When I got my copy of the Panobook, I was immediately impressed with its build quality. It has sturdy black covers on the front and back, which means it should be a durable idea repository. A slipcase provides extra protection, as well as a home for your Panobook when you're ready to archive it.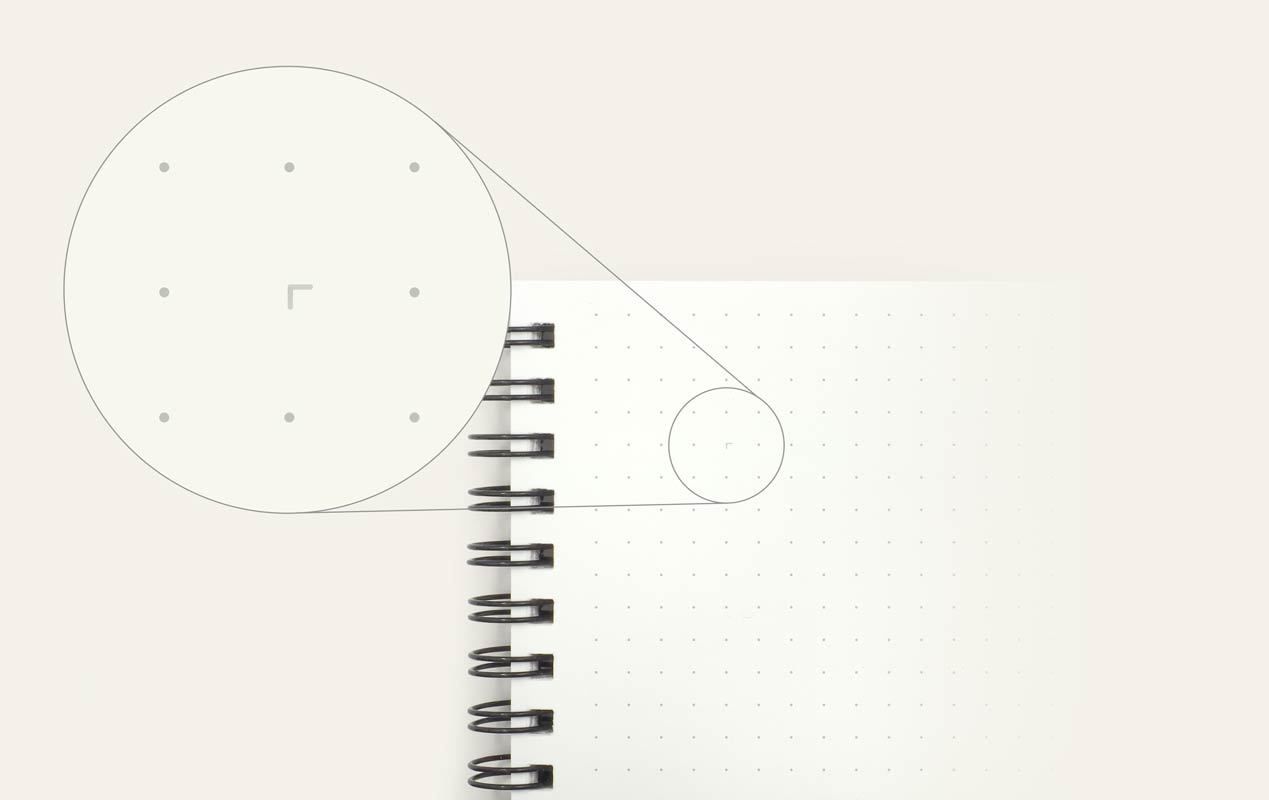 The pages are printed with a 5 mm faint dot grid pattern, which makes them equally well suited for sketches, diagrams and the written word. If you look closer, however, you'll see some special touches that the Panobook's developers have incorporated into each page: Guide markers that make it easy to quickly draw three rectangles on the page, sized ideally for storyboarding. They also include edge guides to divide up the page and provide layout cues. The guides virtually disappear if you are not looking for them, but are very useful when you need them.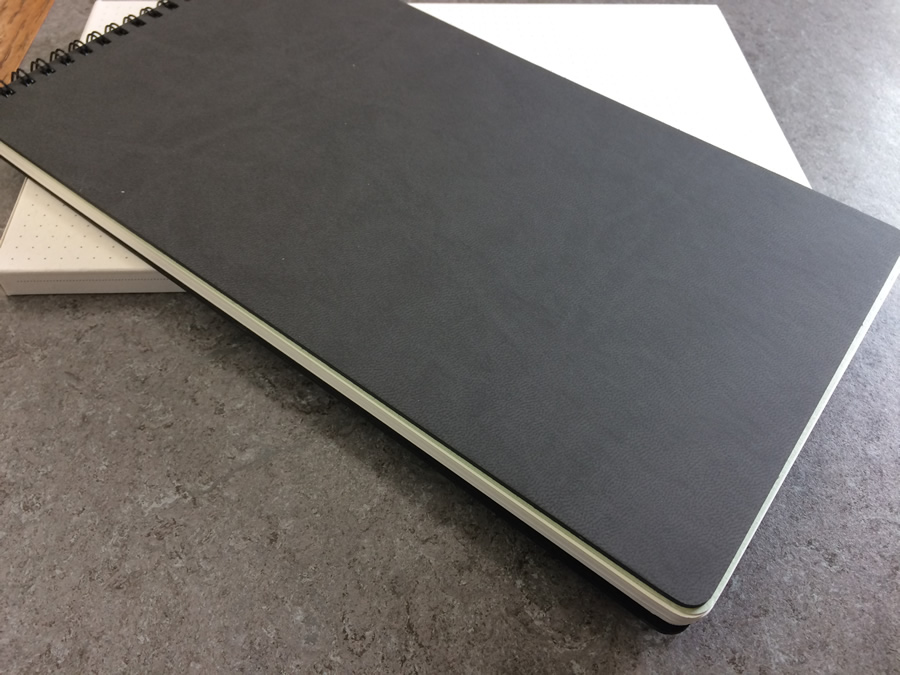 The pages are 70 lb. white – heavy enough that you can write on them with in pen or marker without your markings bleeding through or smudging. Each Panobook contains 50 pages.
The dimensions of the Panobook are fairly compact – 11.34 in x 6.30 in – almost a perfect 2:1 ratio. That makes it a notebook that is unobtrusive in your work area, as well as one you can easily carry with you anywhere. About the only thing that's missing is a shock cord to hold it shut when you're not using it.
A spiral-o binding means you can open the Panobook flat and extend your drawings and diagrams over a two-page spread. You can also fold the book back on itself and use one page at a time in a more compact form factor.
Rotate the notebook 90 degrees and you've got a mini legal pad, great for list making, note taking and more. It's surprising how much the wider/longer canvas frees up my creative juices. Somehow, the unusual format doesn't feel as limiting as traditional notebooks.
Ideal for the desktop? Yes!
The developers of the Panobook, Studio Neat, claim its the perfect size to place beside your computer's keyboard, in front of it, or in between it and the base of its screen.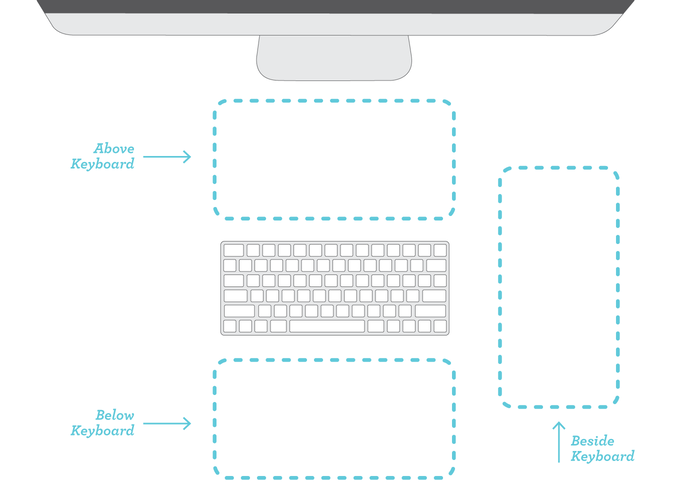 At first, I thought maybe this was a bit of hyperbole, until I thought about my desk arrangement at work: I use a multimedia laptop plus a full-sized Cambridge spiral bound notebook for all of my meeting notes and jottings. I've gotten into the habit of placing it to the right of left of my laptop's keyboard. Why? Because it's so tall that it DOESN'T FIT anywhere else!
The Panobook solves this space limitation by being twice as wide as it is tall.
How can you use this unique notebook format?
Here are some inspirations that I thought of: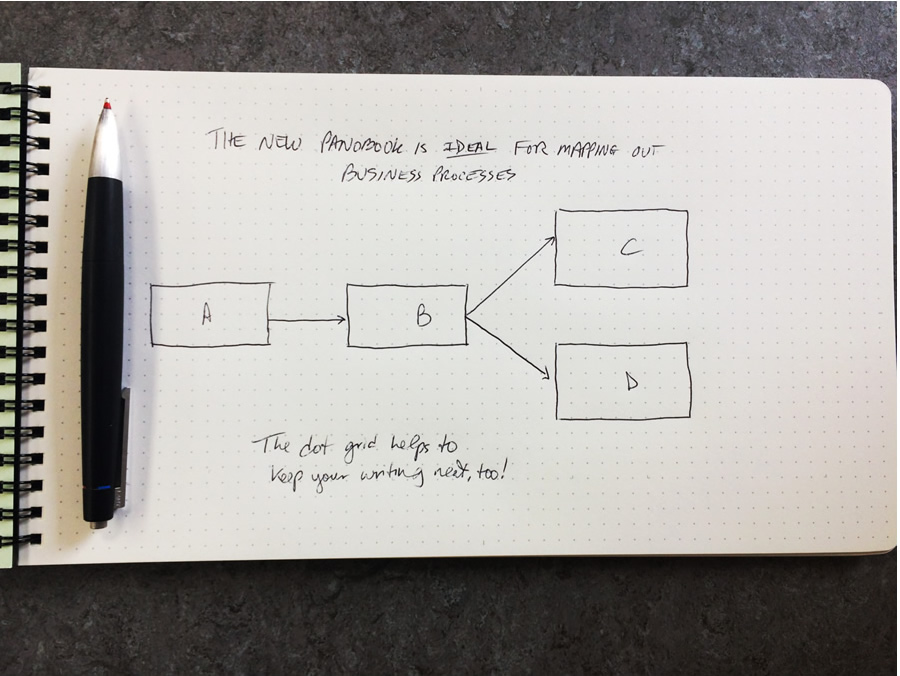 Where to buy the Panobook
The first orders of the Panobook are shipping now to creative entrepreneurs who backed its Indiegogo campaign (Goal: $20,000. Pledged to date: Over $187,000!). You can order one from the StudioNeat website here.