Here is a list of the e-books I have self-published in the last decade on the topics of career and personal development, creativity and mind mapping:
Up Your Impact: 52 Powerful Ideas to Get Noticed, Get Promoted and Become Indispensable at Work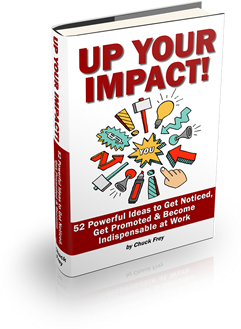 In Up Your Impact, you'll learn how to differentiate yourself by being more creative, focusing on contribution rather than strictly on compensation and how to thrive in your work, regardless of the current economic conditions.
While technology continues to advance, what gets people promoted remains the same: Delivering significantly more value than you're paid for, helping to solve problems and uncovering new opportunities, and outgrowing your current position.  If you're feeling stuck in your work, this book will help you to become a linchpin in your work – an MVP – most valuable performer – who delivers incomparable value to your organization.
If you're just at the beginning of your adult career, Up Your Impact will reveal the hidden gems – strategies that no one will tell you about, but which make all the difference in cultivating success.
Creativity Hacks: Shortcuts to Help You Crush Your Challenges & Live a Kick-Ass Life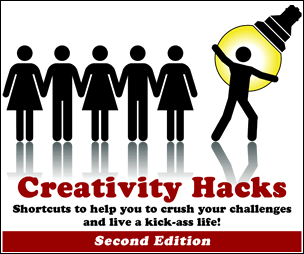 Creative people view ideas differently than the rest of us. When we're presented with a problem, our natural tendency is to focus on the problem itself. Creative people, on the other hand, focus on finding creative solutions. They believe that the ideal solution already exists – and it's their job to find it.
Creativity Hacks will inspire you to explore in new places, to make new connections, to dig deeper and discover new insights. It will help you to seek out new knowledge and sources of inspiration – so you can profit from the opportunities that are all around you.
Power Tips & Strategies for Mind Mapping Software (3rd Edition)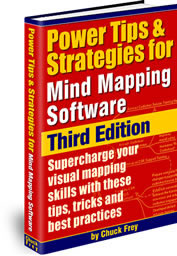 Power Tips & Strategies for Mind Mapping Software 3rd Edition contains a wealth of ideas, tips and strategies that you can put to work today to increase your effectiveness and efficiency. It contains over 50 pages of new tips and insights designed to help you become a master mind mapper. It is the definitive guide to best practices for this type of productivity software.
When you're done reading Power Tips & Strategies for Mind Mapping Software, you'll be able to shift your thinking into overdrive. You'll be able to think more creatively, improve your productivity, manage projects more efficiently, make better-informed decisions and communicate your ideas with greater impact. You'll benefit immediately from the ideas it contains, and will find it's a great reference source that you can return to at any time to brush up on your skills.