Last week, I launched a new Kindle edition of Up Your Impact: 52 Innovative Strategies to Add Value to Your Work, which makes this valuable personal and professional development book available on Amazon.com for the first time.
You can now read Up Your Impact on the book seller's popular Kindle devices as well as on any mobile device or tablet using the Kindle reader. In addition, Amazon Prime members can borrow this book at no extra cost from their Kindle devices.
An enhanced PDF version, with worksheets, mind maps and soon an audio version of the book, will continued to be offered as a separate package. During 2013, it will be further developed into an e-course. Previous buyers of the enhanced version of Up Your Impact will receive all of the new materials as they are developed. That's been a philosophy I've followed with all of my e-books. If someone has invested in my work, then I want to reward them for their commitment to do so. Readers seem to really appreciate that approach! I really feel it's the right thing to do – to be generous with my ideas and exceed people's expectations!
Wanted: Your review
To test the waters for the new Kindle edition of Up Your Impact, I took advantage of a feature of Amazon's Select publishing program to give it away for 5 days. The response was outstanding: Over 3,700 copies were downloaded between December 20 and 24, which exceeded my expectations and helped me see that there is strong interest in the kind of practical, actionable advice I've compiled in the book.
Why would I give away my work? Because customer reviews are critically important to the success of books on Amazon.com. By putting more copies of it into circulation, I'm building buzz for Up Your Impact and increasing the odds that I will get more reviews. If you read the book and liked it, please visit the book page on Amazon.com and post a review of it. I'll be eternally grateful to you for that!
My interview with Chris Brogan
Also last week, social media and human business guru Chris Brogan published an interview he recently did with me, as part of his Human Business Way podcast series. We talked about the thinking behind Up Your Impact, my work in the area of visual thinking and much more. You can listen to it here.
Chris is the co-author of The Impact Equation: Are You Making Things Happen or Just Making Noise?, a best-selling business book that talks about how to gain attention and influence and rise above the noise – to ensure that your messages reach and influence the people who matter to you.
2013: The year you make a difference
The timing of the launch of the Kindle edition of Up Your Impact couldn't be better. We're about to enter a new year, full of possibilities. My book can help you to leverage them and make 2013 your best year ever – by helping you to differentiate yourself, be more creative, focus on contribution rather than strictly on compensation – and to thrive, regardless of the current economic conditions. It's your time to shine!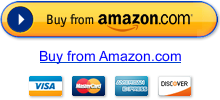 Links to Amazon stores around the world: Canada, UK, Germany, France,  Spain, Italy, Japan, Brazil