In late December, I launched the Kindle version of my new book, Up Your Impact: 52 Innovative Strategies to Add Value to Your Work, by making it available at no cost for 5 days. Over 3,700 of you downloaded the book – an astounding number! Thanks for your interest in my book!
If you are one of the people who read Up Your Impact and enjoyed it, please do me a favor and post a review of it to the book's page on Amazon.com:
Your review will help Up Your Impact to gain visibility on The World's Largest Bookstore. It will also help others to discover my book and its wealth of practical strategies.
Kick 2013 in the butt
If you haven't claimed your copy of Up Your Impact, why not do so today? It will be the best US$9.99 you've ever spent, and will help you generate the momentum you need to make 2013 your best year ever!
But don't take my word for it. Here is what your peers are saying about my book in their reviews on Amazon.com:
"This innovative book is my new favourite tool kit in creating a richly worthwhile work life."
"I have always admired Chuck's great ability to make cogent points succinctly and elegantly. He does this time and again in this marvelous and helpful book."
"I devoured Chuck Frey's book Up you Impact. I couldn't put it down. Its full of practical strategies that I can put to work in both my professional life and in my personal life."
"Excellent ideas and easy to read. Highly recommended."
"It's a quick read with lots of great ideas. You can start using these ideas starters right away."
"Everyone should take time to read this book. It is a great tool to improve your performance no matter your field."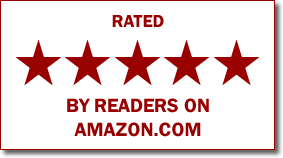 Reviewers have consistently rated Up Your Impact 5 out of 5 stars – an outstanding indicator of the value it can provide to you. Once again, don't take my word for it – read the reviews and see for yourself.
Thanks again for your support, and I wish you much success in the new year!