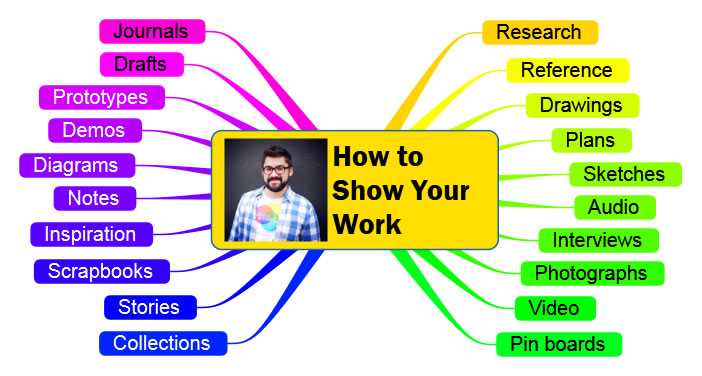 When you're creating a new information product, don't keep it private until it's ready to launch. Austin Kleon, in his new book, Show Your Work: How to Share Your Creativity & Get Discovered, recommends that you share bits and pieces of it every day to help build a deeper connection with your audience and attract more followers to your work.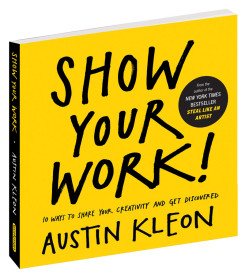 Your goal is to create a connection with readers and build anticipation for the launch of your product or service. Think of the act of showing your work as the extras on a movie DVD – the "behind the scenes" bits that everyone loves to watch. Ideally, they should reveal something about your unique point of view and creative thought process.
Showing your work takes a bit of creativity and dedication, but the results are well worth the effort. In Share Your Work, Kleon chronicles how he used this strategy to stand out and get noticed; he also shares a wealth of lessons you can adapt to your needs.
What should you share?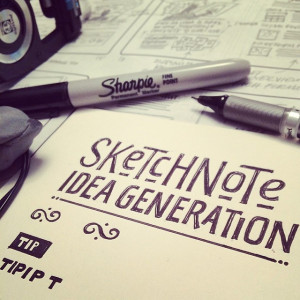 "Scoop up the scraps and residue of your process and shape them into something interesting of media to share. You have to turn the invisible into something other people can see," Kleon explains.
"If you're in the early stages share your influences you and what's inspiring you. If you're in the middle of executing a project, write about your methods or share works in progress. If you've just completed a project, show the final product, share scraps from the cutting room floor were right about what you learned," he adds.
In the book, Kleon encourages readers to think broadly about the creative bits and pieces you can share as you develop your information product. He includes an exhaustive list of creative elements, which I have converted into the mind map above. The key, Kleon explains, is to think about what you can share AS you're creating your information product, not after the fact:
"Become a documentarian of what you do. Start a work journal: write your thoughts down in a notebook or speak them into an audio recorder. Keep a scrapbook. Take a lot of photos of your work at different points in your progress. Shoot video of you working. This is not about creating art; it's about simply keeping track of what's going on around you."
But I'm afraid to share my work before it's "done"
But won't someone steal your creative ideas? It's not likely, Kleon says. No one else in the world has your unique knowledge, point of view and set of influences, so no one could ever duplicate the unique work you're able to create.
Sharing is about being generous, inviting others along on your journey. If you make these glimpses into your work interesting and let your creativity and your passion for your subject shine through, they'll gladly come with you on it, will be willing to tell others and will be more likely to buy your product or service when it's "done."
Kleon recommends that you show your early creative work, warts and all, to the world, and invite feedback, criticism and ideas on how to make it better from your audience. In other words, creating your product or service becomes an iterative process. Share. Learn. Improve. Ultimately, your product or service and understanding of their needs will be better as a result.
As someone who has been trained and worked as a journalist and PR person my whole life, this mindset change isn't as easy as it sounds. I've been deeply scripted in the idea of keeping my work under wraps until it's completely finished and ready to publish. I'm starting to "share my work," but it takes effort. Kleon's book is an excellent guide to building a base of support for your creative output – a tribe of passionate followers who will support you, provide you with valuable feedback and who will ultimately invest in your products.
This guy exemplifies showing your work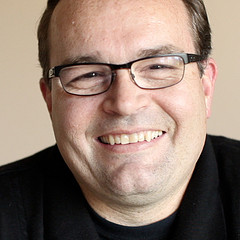 Fortunately, a friend of mine is a master at showing his work, and he serves as my bridge from Kleon's concepts to real-world practice. Mike Rohde is the author of the best selling Sketchnote Handbook, which teaches regular people how to create sketchnotes – a hybrid of writing, sketching and drawing. He's now in the process of producing a workbook companion to The Sketchnote Handbook, and he shares his process liberally, via images, video, blog posts and more.
He walks you through his book creation process, from laying out a book map, through rough pencil sketches to inking them for final production. All along the way, you get great insights into how he thinks and works. The images Rohde shares are the most fascinating part for me, because they provide tantalizing glimpses into the content of his latest work.
Video adds another unique dimension, because it gives Rohde an opportunity to not only SHOW his work but to TELL us about it, and to share bits and pieces of his process, what has inspired him and much more.
You can view Rohde's works in progress via his website and his Tumblr page.
What if your work isn't that good?
If you're just getting started exercising your creative muscles and your early work isn't that good, don't be dismayed, counsels Kleon. "Shine a light on things you care about and the great work that others are doing whom you admire." What inspires you? Who are your influences? What resources have you found to be especially valuable?
Another way to increase your visibility and build relationships within your niche is to share what you're learning. "When you share what you're learning, you learn in return. Let people learn along with you, and they'll teach you more in the process by asking you questions and sharing other ideas and influences with you."
How will YOU share?
How will you share your work? If you're not doing it now, you should be. It will enrich your online experience and will ultimately help you be more successful.